MAKE YOUR STAY EVEN BETTER
Present these voucher during your visit and enjoy exciting discounts
from food purchases at Tanglaw restaurant, room accommodations,
tours and other services.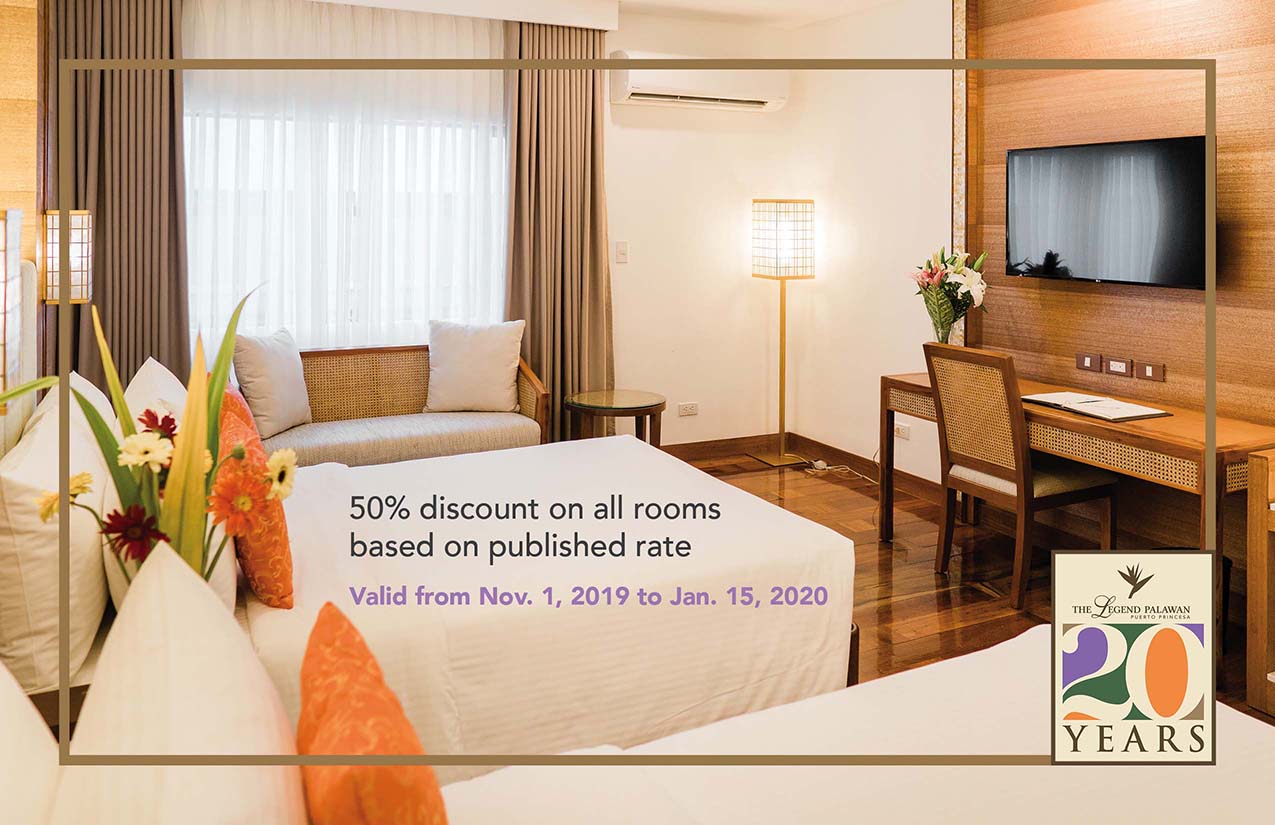 Room discounts are for one-time use only. Applicable for room extension during your stay or your next visit.
Tanglaw restaurant, Isla Pandan and laundry vouchers are valid for multiple use throughout your stay.